Our team of experienced brokers bring over 25 years of expertise in the Insurance Broking industry. By partnering with us, you gain access to a vast network of more than 150 underwriting agencies as well as our expert knowledge in both general business and specialty business insurance.
Find an insurance solution for your:
How your Coverforce broker can help
When you appoint Coverforce as your insurance broker, we can assist you with the following: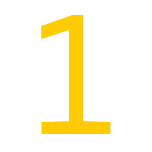 RISK ASSESSMENT
Coverforce assesses client risk to determine the level and scope of cover required. Focus is always on protecting the business' finance and assets and reducing cost where possible.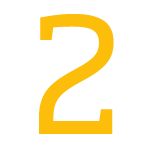 EXPERT NEGOTIATION
Strong insurer relationships and unlimited access to global markets allow Coverforce to negotiate quality cover at highly competitive rates.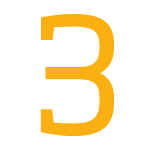 POLICY PLACEMENT
Coverforce places cover as instructed and provides clients all the documentation. One point of contact per client for all general insurance policies.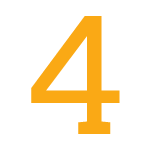 POLICY ADMINISTRATION
Businesses change throughout the year. If a client expands their service offering, purchases assets or opens a new location, Coverforce can advise and adjust coverage where required.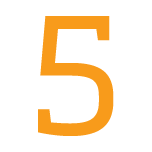 CLAIMS MANAGEMENT
Should a claim arise, the broker and claims team are by your side. The specialist claims team will work with the insurer on the client's behalf to deliver the full entitlement due under the policy.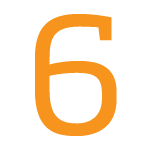 ONGOING RISK ADVICE
Where a client is unsure if they are covered for a particular scenario or need to understand insurance implications prior to making a business decision they can contact Coverforce for personalised risk advice.
Why Choose Coverforce?
At Coverforce our insurance brokers partner with you to create smart insurance solutions. We work hard to provide you with sound advice, excellent service, and an insurance program that won't let you down when it's time to claim.
Should a claim arise, we'll be by your side. Our highly experienced in-house claims team will work with the insurer on your behalf to ensure you receive your full entitlement without delay.
Since our inception, we've worked hard to surpass our competitors by providing better solutions, better rates and being easier to do business with. We see our strong year on year growth and positive client feedback as proof that we are getting this right.
We'd love to welcome you as a valued Coverforce client. Contact our team today and experience the Coverforce difference for yourself.
Client feedback
We met Dale Collins at an ASOFIA function late August 2015. We were advised they had partnered with ASOFIA to provide members with a competitive option for all their insurance requirements. As our insurances were close to renewal date we invited dale to come out and meet us the following week. Within a short period of time, Dale managed to carry out a thorough review of our business, and understanding our insurance needs put together a package with full coverage at a significant cost saving. In the time Coverforce have been engaged by our Company, Dale has answered all our enquiries and organised our insurance needs professionally and promptly.
I am so impressed with the professionalism of Dale and the team. Whilst I have had a long career over various industries, I find it impressive that the background on the different industries was investigated and presented to me so I could confidently remain fully insured. You certainly gave us great support here at Soy Products of Australia over a difficult time during Covid shutdown and for that I thank you.
I have recommended you and your team to industry colleagues and always get a thankyou and a glowing report on the high standard you have presented. I will have no hesitation to highly recommend you and your company to any prospective customer and thank you for your ongoing support.
I have been using Coverforce for all my business needs for 15 years. Have always found them to be reliable, honest and they act with integrity. I have no plans of going anywhere else.
Latest News & Insights
Workplace Safety: It's Not Just About Compliance
Article Posted |05/09/2023
The Cost of Common Insurance Claims for Small Businesses
Article Posted |05/09/2023
How AI is reshaping insurance
Article Posted |22/06/2023
Navigating rising costs and their impact on small businesses
Article Posted |22/06/2023
Make a Claim
We understand how stressful it can be when the unexpected occurs. As your trusted broker we are here to help. Our highly experienced in-house claims team will be by your side, working with the insurer on your behalf to ensure that the claims process goes as smoothly as possible.
Make a claim
Get in touch
T (03) 9879 7699
Click here to email us
OFFICE HOURS
Mon
Tues
Wed
Thur
Fri
Sat
Sun
9:00am-5:00pm
9:00am-5:00pm
9:00am-5:00pm
9:00am-5:00pm
9:00am-5:00pm
Closed
Closed
Note: Public and bank holidays may affect these times.
Financial Services Guides
Insurance broking services at our Nelson Street, Ringwood office are provided by Coverforce Aughtersons Pty Ltd ACN 007 367 535 of AFSL 227200 and Authorised Representative Andrew Ramsden AR No. 000341106.
Request a Quote
Simply fill out the form below and we will get back to you within 1 business day. Alternatively, should you prefer to speak to someone right now, contact us during business hours to speak with an experienced insurance broker.
Fields marked with an * are required