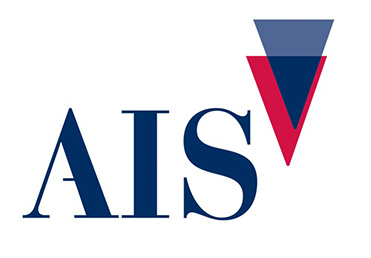 New Name, Same Great Brokers
From 1st November 2023, AIS have joined Coverforce. Rest assured, the same trusted team are here to help. You can find out more here.
Promotional Insurance
Have you ever wondered how a television show can offer a $1 million prize every week, how the local school can have a car as a prize, or $500,000 hole-in-one promotions that are run at countless events around the country?
In today's competitive business landscape, businesses will frequently use Promotional Insurance to offer enticing prizes, such as million-dollar giveaways or hole-in-one contests, without having to take on the full financial burden should a lucky participant win.
What does this insurance cover?
Promotional Iinsurance is a specialised financial tool designed to mitigate the financial risk associated with marketing promotions and contests.
By transferring the risk to an insurance provider, businesses can confidently create attention-grabbing promotions while protecting their bottom line, enhancing brand visibility, and fostering customer engagement. This innovative insurance solution plays a pivotal role in modern marketing strategies, helping companies turn high-stakes promotional events into growth opportunities.
How Coverforce can help
Our in-depth understanding of promotional insurance comes from extensive experience in the worldwide market since 1990. Over the years we have earned a reputation for integrity, creative solutions and outstanding service. For you that means real benefits, personal attention and fast claim settlements.
Our team can also help you develop a creative concept for your promotion, with a prize designed to delight and appeal. Even small-budget events can offer huge prizes such as $1 million or more in cash, a prestige car or high-value jewellery.
Some examples are:
Envelope Draws
A classic favourite but forever popular, a one million or even two million – maybe $5,000,000 prize based on a draw of an envelope (or your client's product) from a barrel.
Skill Events
Correctly predict a result, such as the AFL grand final winner, the ladder for a sporting group, achieving a basketball goal at a live game, or answering a certain number of questions correctly; the opportunities are limited only to one's imagination. You have the opportunity to tailor this to the product or event being promoted and we can provide a sensational, high value, desirable prize.
Data Capture
An incentive such as a house or gold bullion is a compelling reason for consumers to share their details with you. On line events such as safe cracks, dice rolls or skill competitions have proven extremely effective.
Support Charities
"Donating" a car to the local school fundraiser or a property to Rotary is far more commercial when supported by Contingency Insurance. This is an inexpensive way to support the worthy cause(s) and promote your brand or product in a high profile manner.
Events
Cancellation of events, trade promotions or Public Company AGM's can be expensive. Likewise, you may have invested large amounts for events such as Major Sporting Events or Cultural Events. If these were cancelled (weather, venue issue, political, strike, violence, terrorism, act of nature) your costs can be recovered through this insurance.

A considerable number of events depend on the appearance of a singer, performer or main speaker, and their non-attendance would cause the event's termination. Cover can be acquired to provide security against the financial loss if non-appearance was to occur, whether as the result of illness, accident, travel delay or death, or any reason outside the manager's control.
Weather
Simple promotions like a retailer offering "4 millimetres of rain on Christmas day and all purchasers get a full refund" are simple but effective promotions. Too much rain, too hot, too cold and other such adverse weather conditions can really hit a promoter, a merchandiser or an event organiser.

Too much rain for example will hurt the Grand Prix attendance, this results in lower programmed sales, reduced merchandise sales, disappointed sponsors and less revenue from catering.
Celebrity Death / Disgrace
Companies often invest heavily in a campaign involving a celebrity or high profile person. If they died or were disgraced, the cost to you can hurt. This is an inexpensive insurance to protect your brand. You can be protected for all costs, including all agency fees involved in developing and implementing a new campaign.
Bonuses
Sporting organisations often have win bonuses written into the contracts of their sponsors and players. Attainment of particular awards, such as "most valuable player", and specific numerical targets, can generate cash bonuses, which may be secured by contract bonus insurance.

Such bonuses can be considerable but can be insured to ease the financial burden arising from your success.
You can also view our full range of promotional insurance products here.
For more information or to arrange cover, please contact us on 03 8699 8888 or simply fill out the quote request form below and one of our insurance brokers will get in touch shortly.