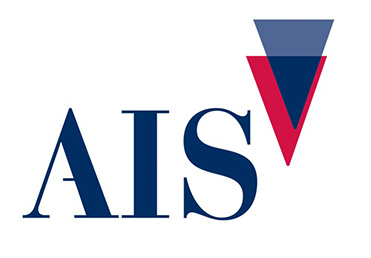 New Name, Same Great Brokers
From 1st November 2023, AIS have joined Coverforce. Rest assured, the same trusted team are here to help. You can find out more here.
Town Planners Insurance
Town Planners play a critical role in shaping how cities, towns, and communities operate by managing crucial public and private development and infrastructure projects.
What does this Insurance cover?
Developed in response to the demands and expectations of the business sector, the Coverforce Town Planners Professional Indemnity Insurance policy is specifically designed for planning industry professionals with an emphasis on:
Regional Planning
Urban Development
Urban Design
Development Assessments
Social or community-based planning
Transport and Commuting planning
Environmental Planning
Heritage and conservation planning
Neighbourhood renewal
Iinfrastructure and general services planning
International development
Management of Natural Resources
Professional Indemnity (PI) Insurance
Our Town Planners PI Insurance policy is an innovative and extremely competitive insurance option.
The policy covers:
Civil Liability
The Trade Practices Act and related legislation
Intellectual property
Defamation
Libel and slander
Fraud and dishonesty
Loss of documents
Investigation costs
Defence costs for coronial inquiries and disciplinary hearings
Defence costs in addition to the limit of liability
Court attendance costs
Public relations expenses
Fidelity (optional)
Estates and legal representatives
Full cover for consultants, sub-contractors, and agents
Multi-year run-off after merger, takeover, sale or winding-up
Newly created or acquired entity
Joint venture
Continuous cover
Former principals
Five automatic reinstatments
Outgoing principals
Previous business
Severabiity and non-imputation
Joint venture liability
Emergency defence costs
How Coverforce can help
At Coverforce, we're focused on providing you with:
Professional insurance services
Comprehensive insurance programs tailored to your individual needs
Responsive and proactive claims service
An extremely competitive price structure
Our in-depth understanding of insurances for planning industry professionals comes from extensive experience in the worldwide market since 1990. Over the years we have earned a reputation for integrity, creative solutions, and outstanding personalised service. For you that means real benefits, individual attention, and fast claim settlements.
For more information or to arrange cover, please contact us on 03 8699 8888 or simply fill out the quote request form below and one of our insurance brokers will get in touch shortly.
Our Security
Your policy will be underwritten by Allianz Australia Insurance Limited – one of the world's leading insurers. Allianz insure more than 75 million people and operate in over 70 countries globally.
Let us work with you to develop a personalised insurance program tailored to your specific requirements.